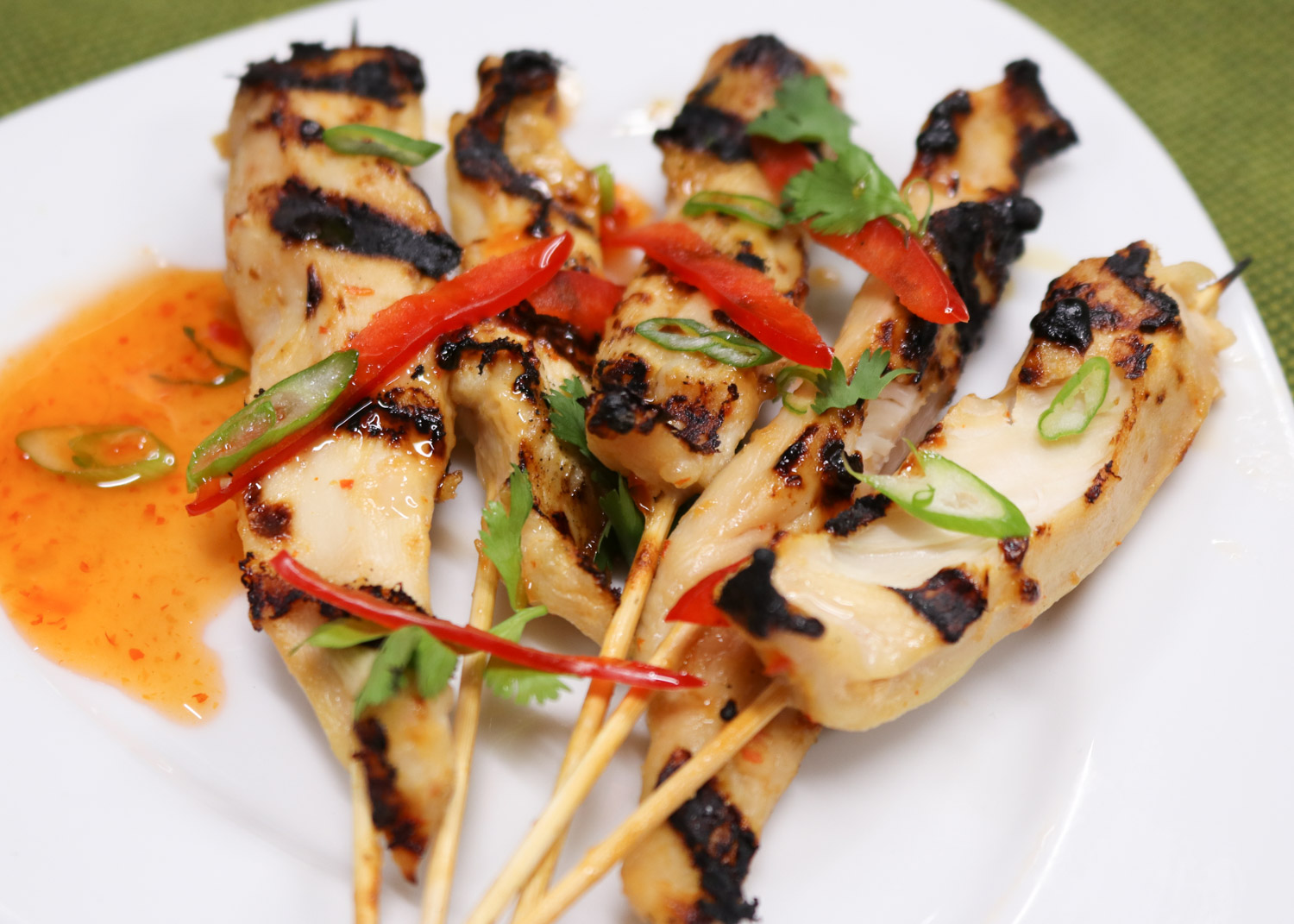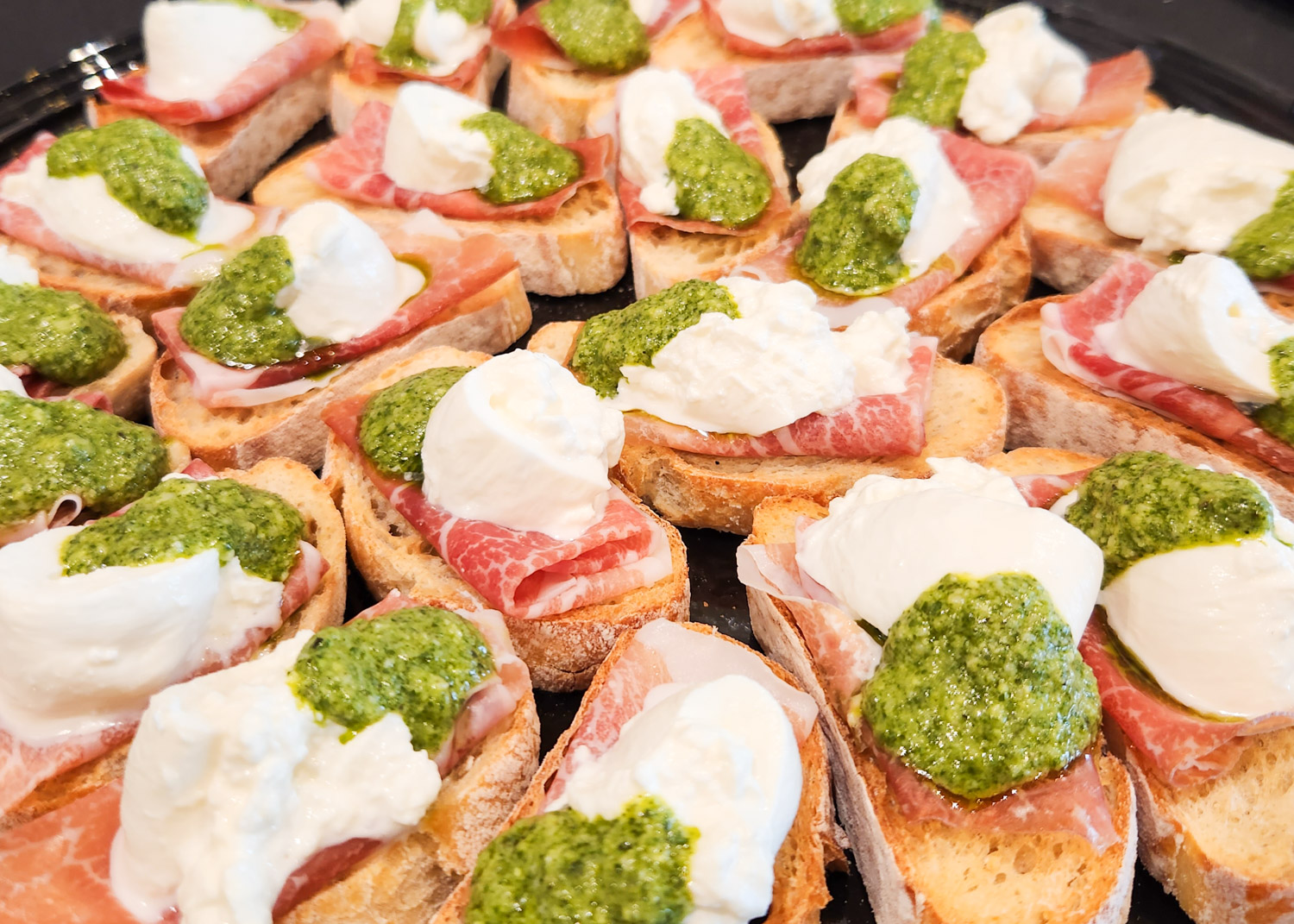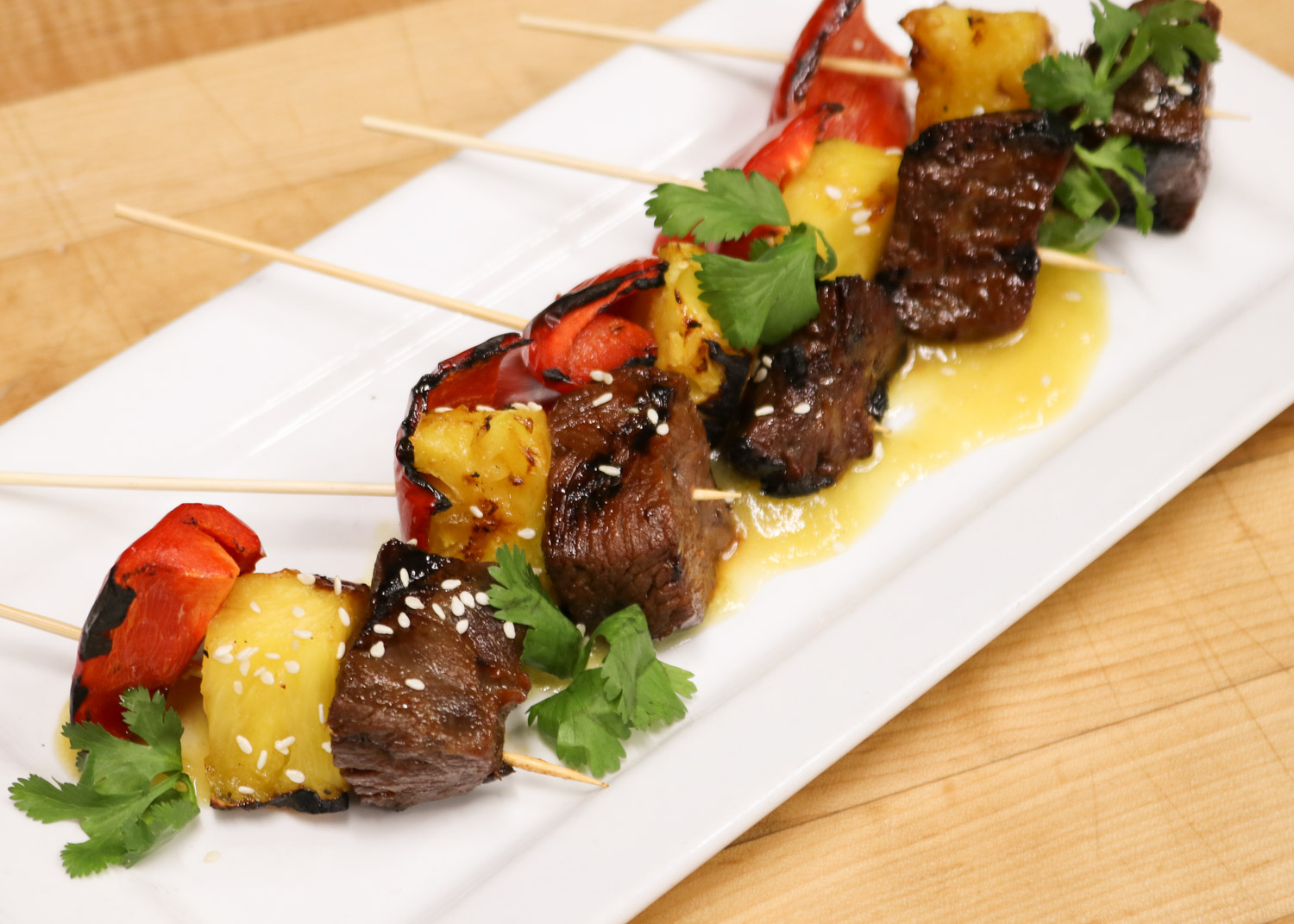 Deviled Eggs
traditional preparation with pesto and crispy prosciutto
Lamb Lollipops
New Zealand lamb rack, herb and garlic marinated and roasted
Roasted Dates
buckboard bacon, gorgonzola and Marcona almonds 
Crab Cakes
Dungeness crab, red pepper aioli, parsley and scallion
Bruschetta Crostini
salsa fresca and parmigiano
Avocado Corn Relish Crostini
avocado, tomatoes, corn, red pepper, cilantro
Gorgonzola Beef Crostini
creamy blue cheese spread, seasoned steak, rosemary
Prosciutto Crudo & Burrata
crostini, pesto, extra virgin olive oil
Slow Simmered Meatballs
handmade Italian sausage meatballs, marinara, mozzarella and parmesan
Marinated Shrimp
white shrimp, herb and garlic marinade, served chilled
Caprese Skewers
cherry tomato, fresh mozzarella, basil, EVOO and balsamic glaze 
Whipped Lemon Goat Cheese Cups
toasted hazelnuts, pickled beets, scallions
Charcuterie Cups
assorted Salt Crafted Meat Co. meats, cheese and accompaniments
Thai Chicken Skewers
coconut milk and sweet chili sauce marinated, cilantro, scallion and chilis
Steak Skewers
soy, ginger, citrus, caramelized pineapple, red pepper, sesame, habanero mango glaze
Marinated Vegetarian Skewers
seasonal vegetables, aromatic herb marinade, char broiled
Watermelon Bites *Seasonal
watermelon with feta and mint-serrano
Cucumber Bites
cucumber with salmon, cream cheese, dill, and chive
Stuffed Mushrooms
spinach, artichoke and cheese OR Spicy Italian sausage and parmigiano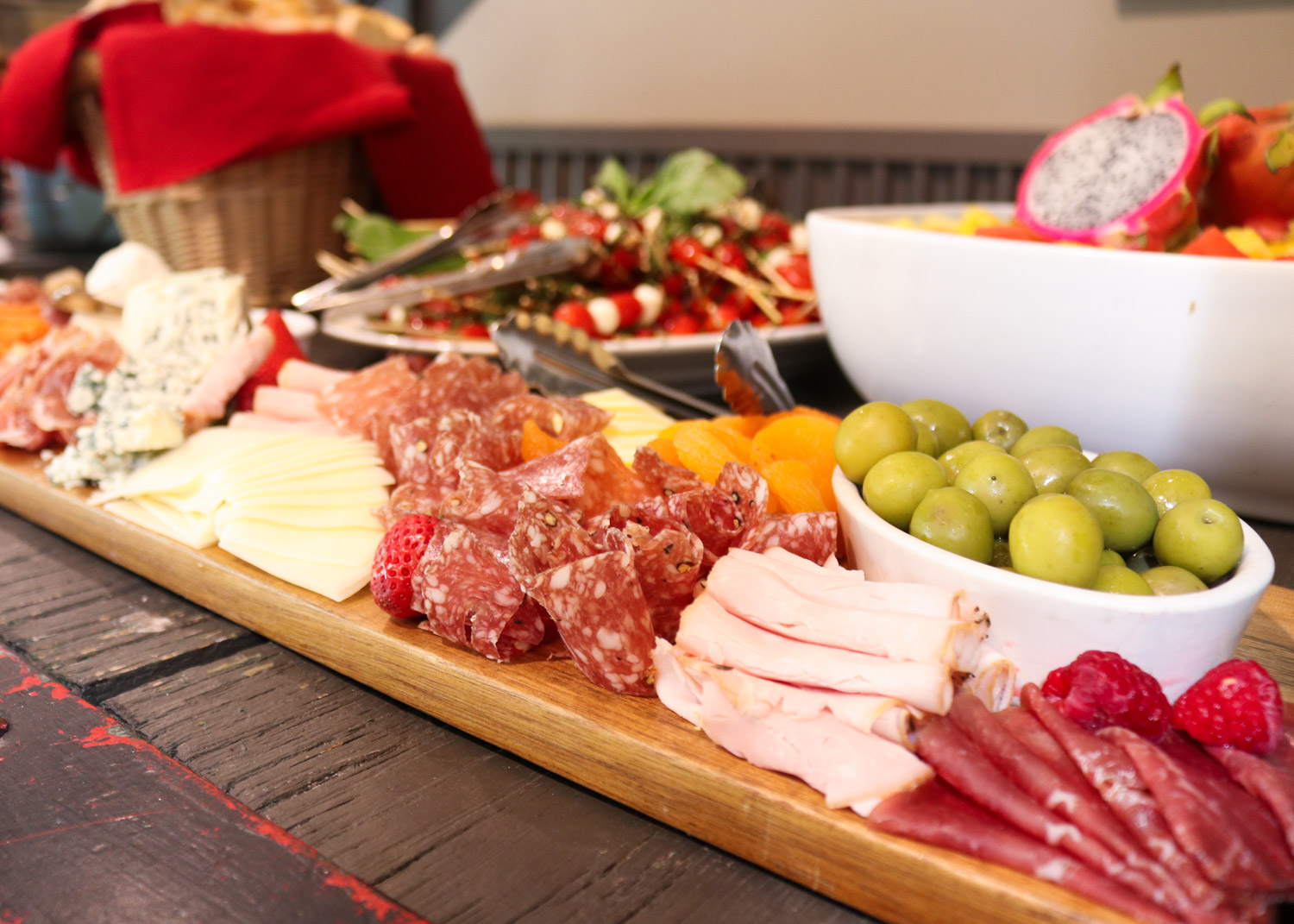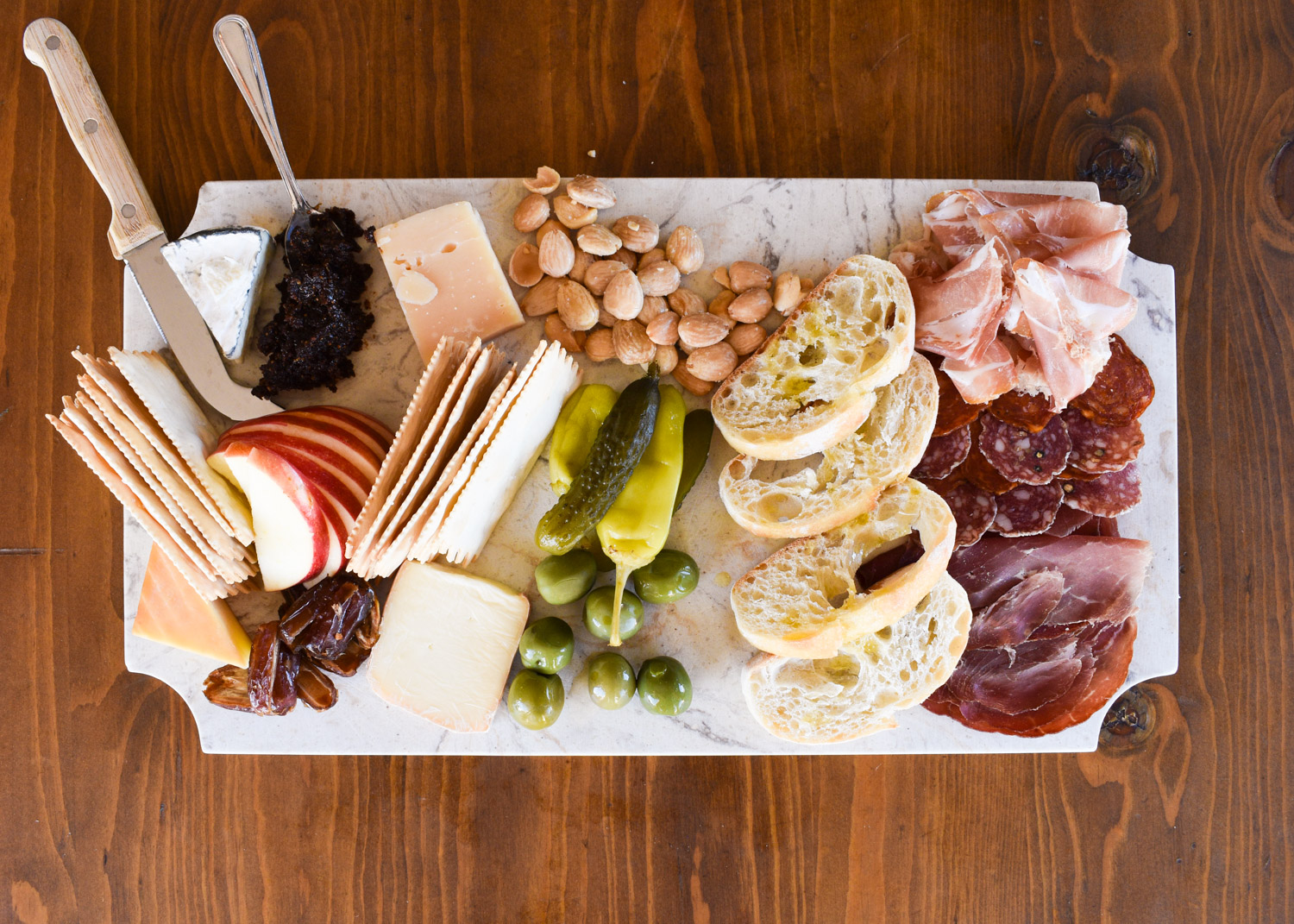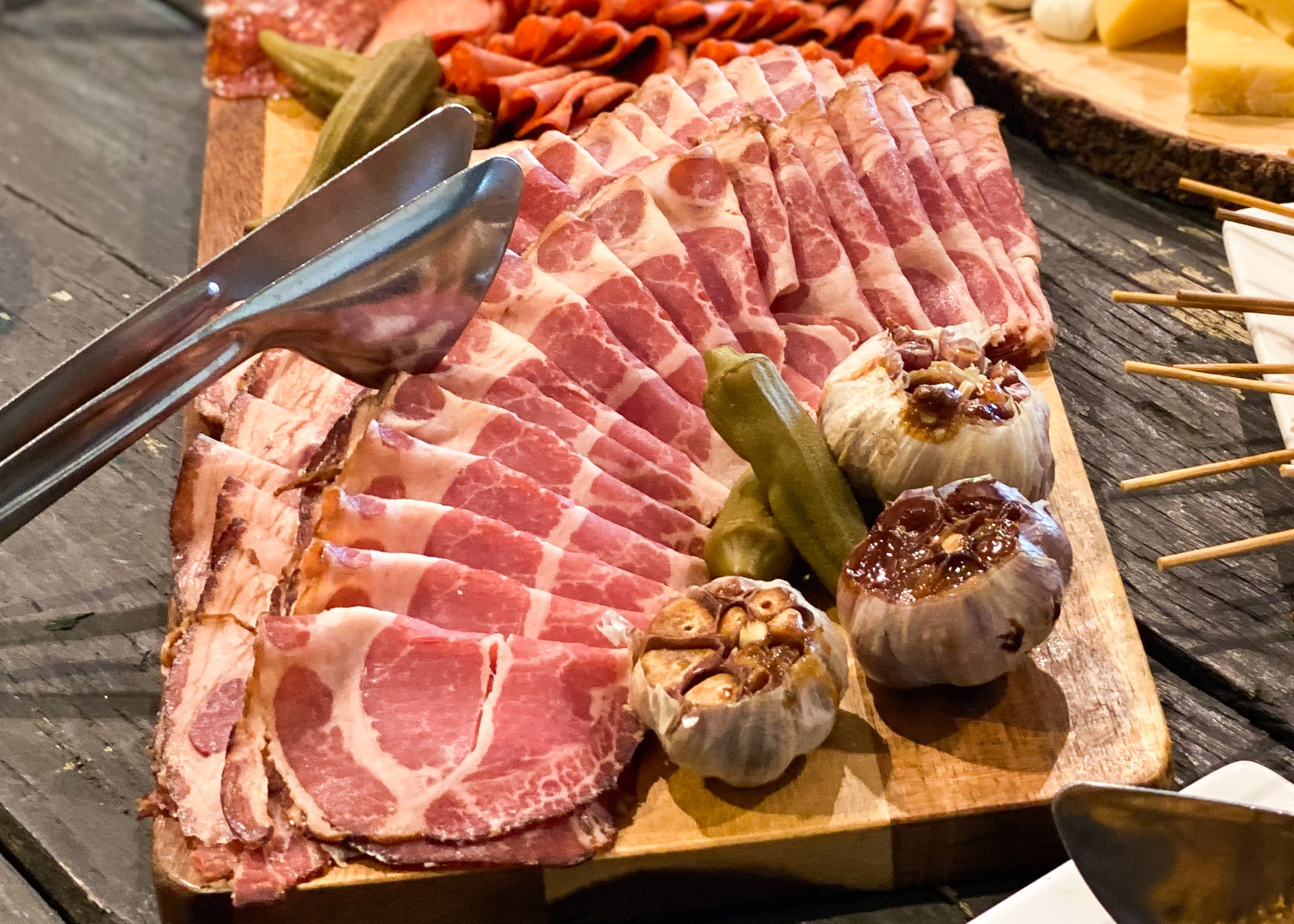 Charcuterie Board
a selection of meats from Salt Crafted Meat Co. by Cured, artisan cheeses, seasonal accompaniments and crackers
Cheese Board
assorted artisan cheese, seasonal fruit, nuts assorted accompaniments and crackers 
Fruit Tray
variety of fresh fruit, local honey and mint Greek yogurt 
Crudité
Assortment of fresh bite sized vegetables and dipa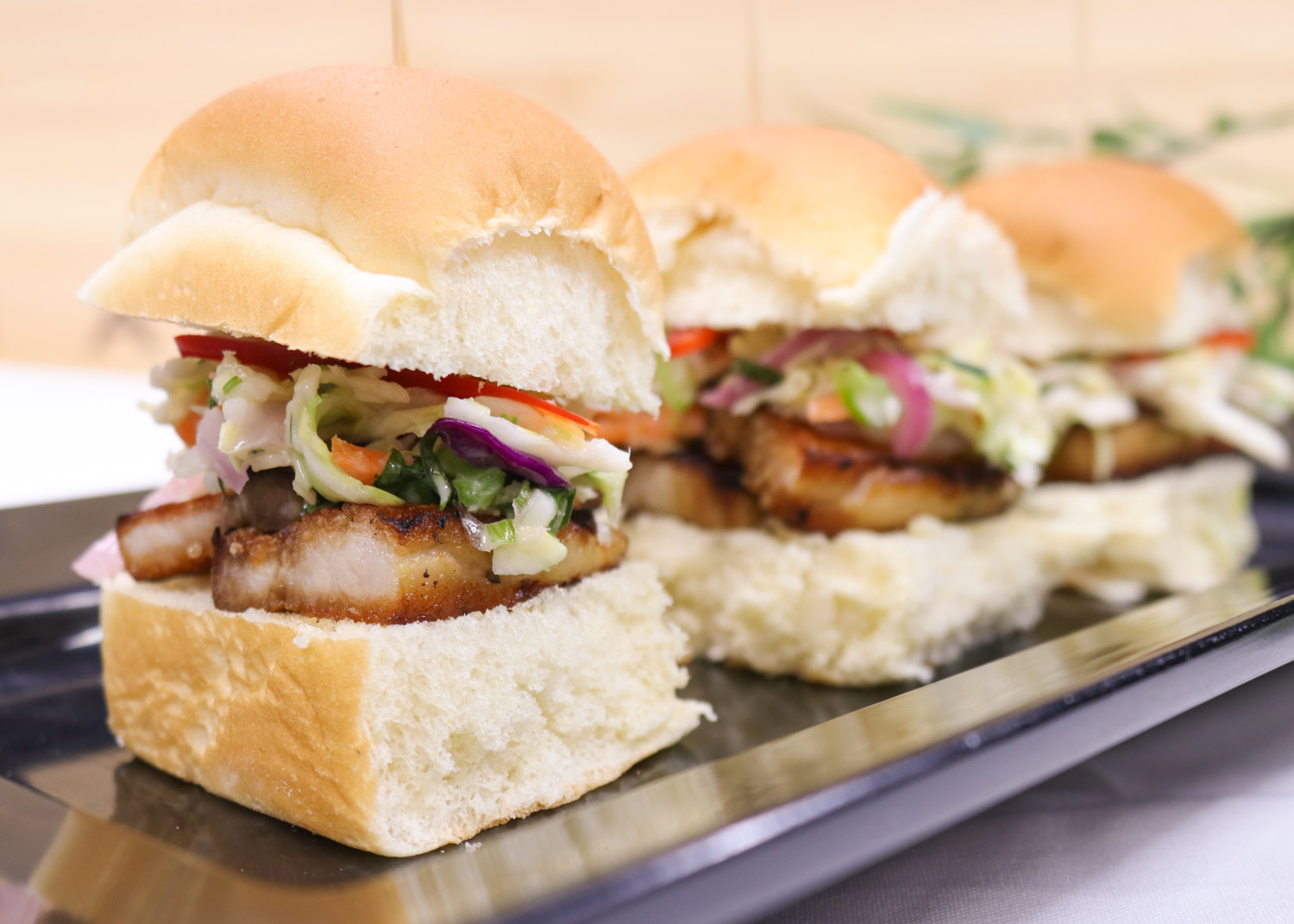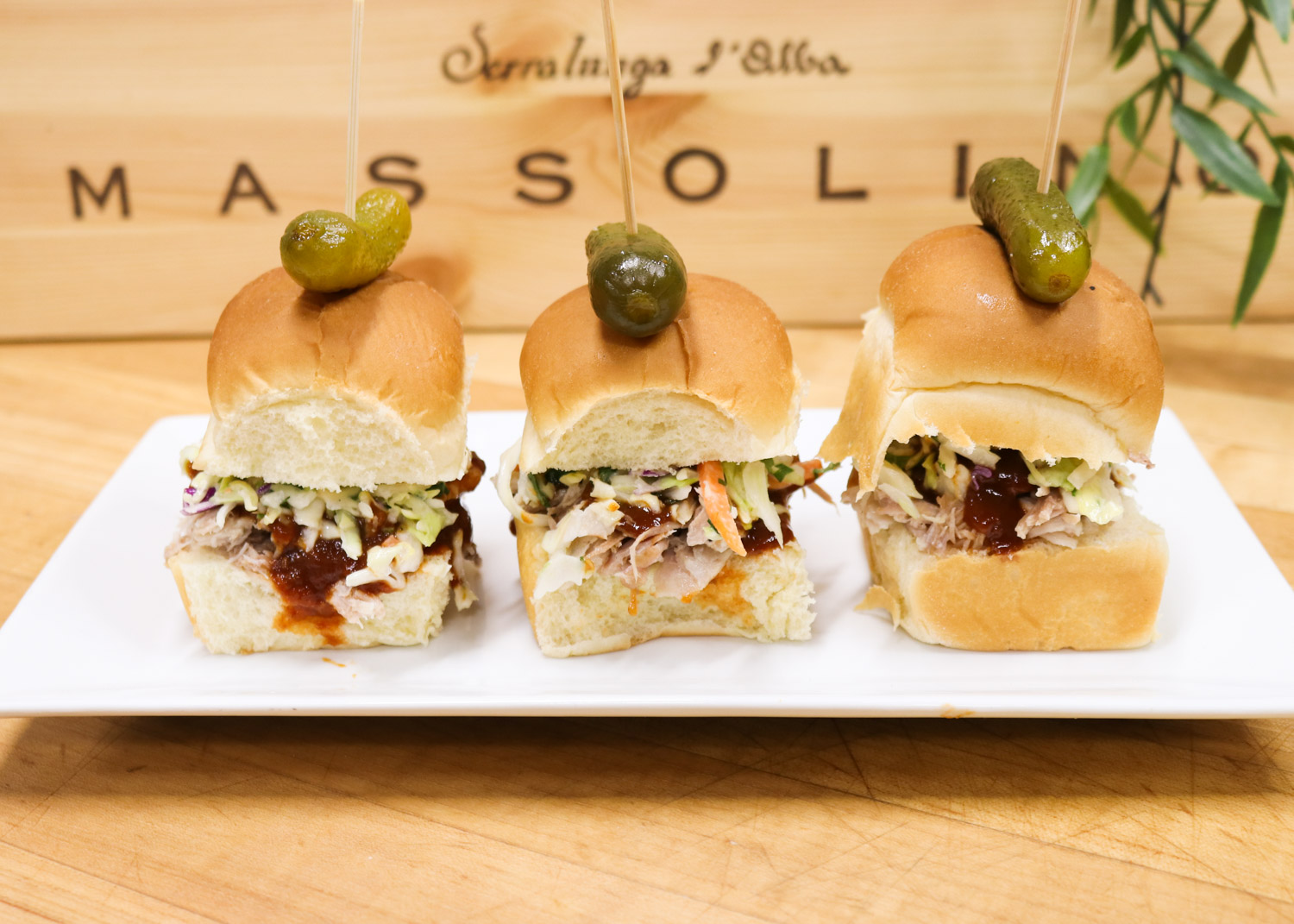 Braised Pork Belly
red pepper aioli, grilled onions
Asian Pork Belly
pickled slaw, habanero mango sauce, cilantro
Pulled Pork
House BBQ sauce, coleslaw 
Cheeseburger
Buckboard Bacon
gorgonzola spread, pickled red onions, tomato
Italian
culatta, capicola, black pepper-scallion aioli, provolone, banana pepper 
Caprese
fresh mozzarella, tomato, pesto and balsamic glaze
Pork Carnitas

Skirt Steak

Chicken Tinga

Impossible Taco Meat

Red Onion
Cilantro
Radish
Grilled Jalapenos
Grilled Onion
Lime
Guac
Sour Cream
Cotija
Shredded Cheddar

Spanish Rice
Refried Beans
Pulled Pork
Chicken Thighs
Macaroni & Cheese
Corn Salad
BBQ Baked Beans
Potato Salad
Macaroni Salad
Brioche Buns
Cured Bacon
Shredded Cheese
Red Onion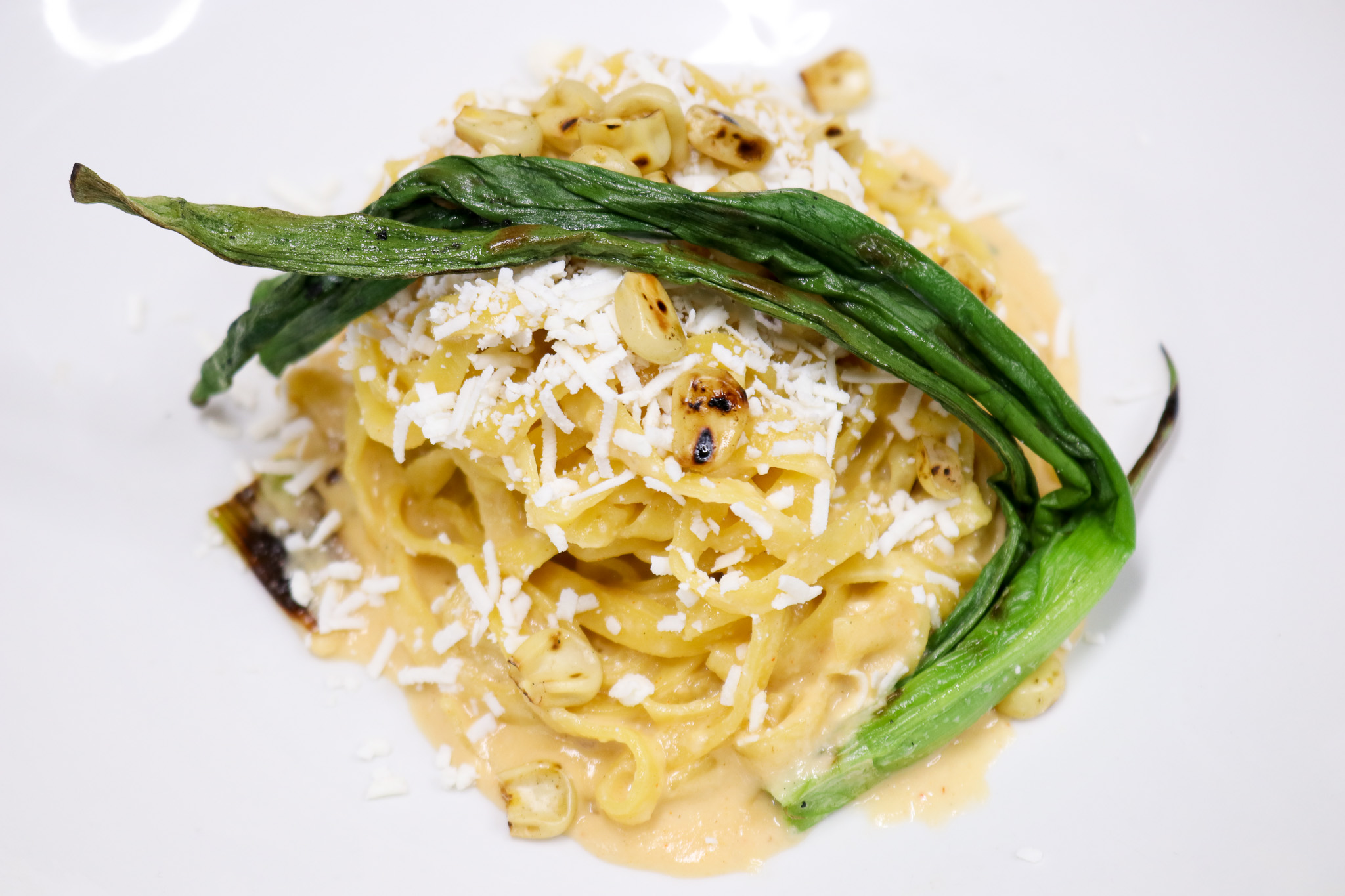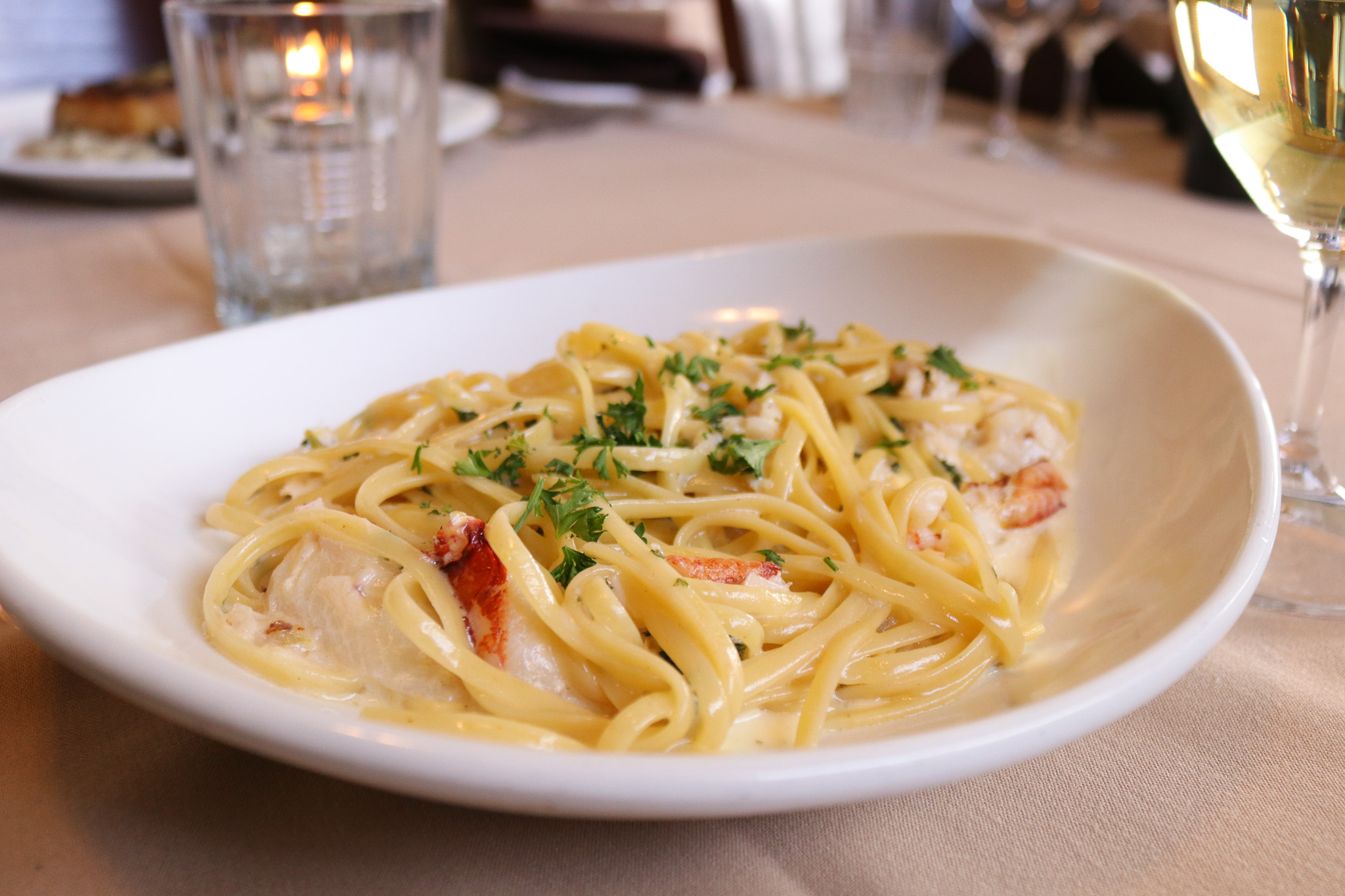 Chicken Mushroom Mostaccioli
Visconti's cheese sauce
Sausage Mushroom Mostaccioli
Visconti's cheese sauce, green onion, parmigiana
Beef Lasagna
house-made pasta, marinara, mozzarella, ricotta and spinach
Vegetable Lasagna
house-made pasta, roasted seasonal veggies, marinara, mozzarella and spinach
Roasted Corn Linguine
Hungarian paprika spiced sweet corn sauce, roasted corn, charred scallion, ricotta salata 
Spaghetti & Meatballs OR Hot Italian Sausage
house marinara, parmigiana
Visconti's Spaghettini
white prawns, broccoli, tomato, basil, garlic and EVOO
Lemon Crab Linguine
Dungeness crab, cream, lemon, parsley
Spaghettini Arabiatta
pomodoro, pancetta, onion, garlic, chili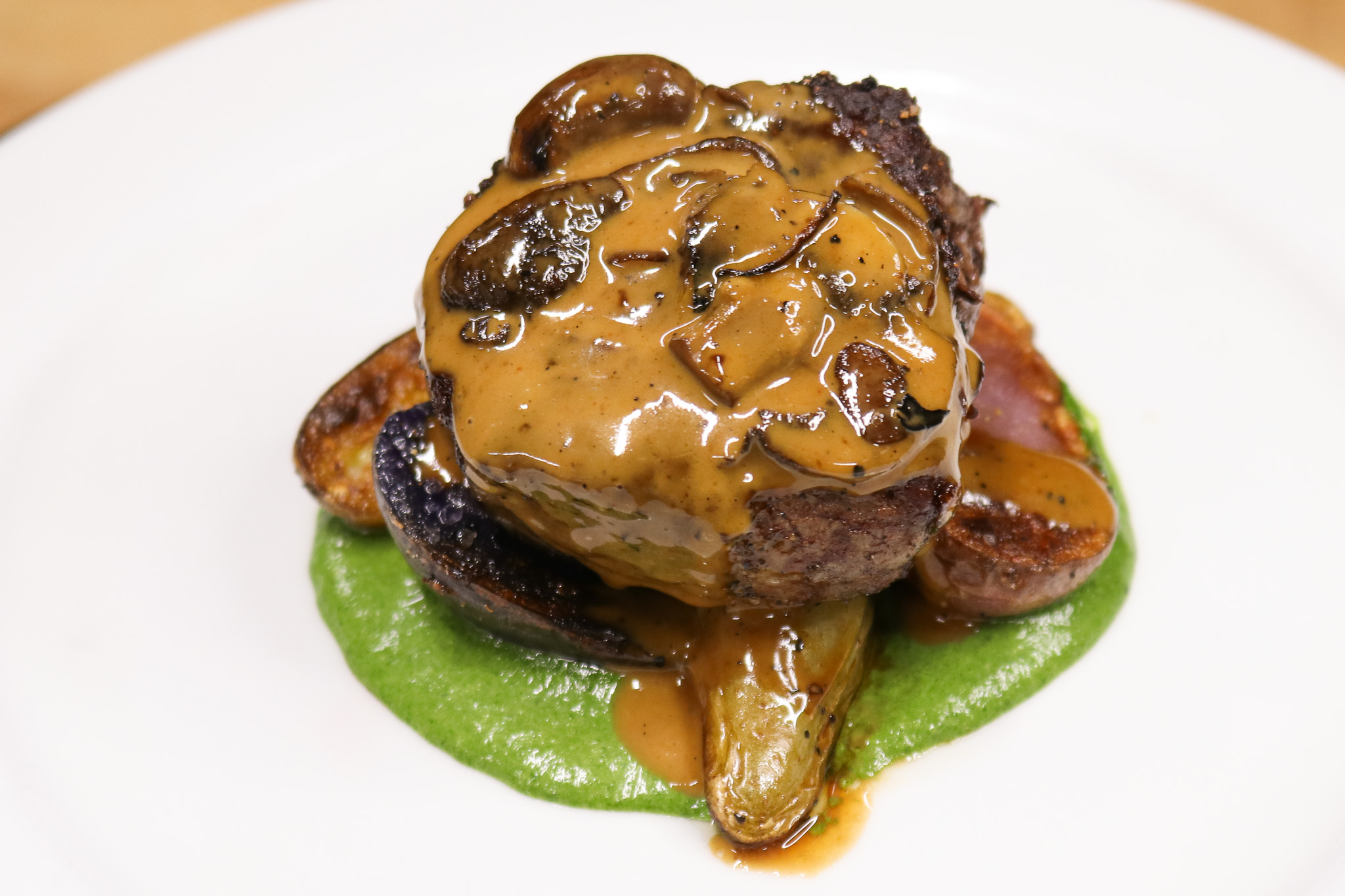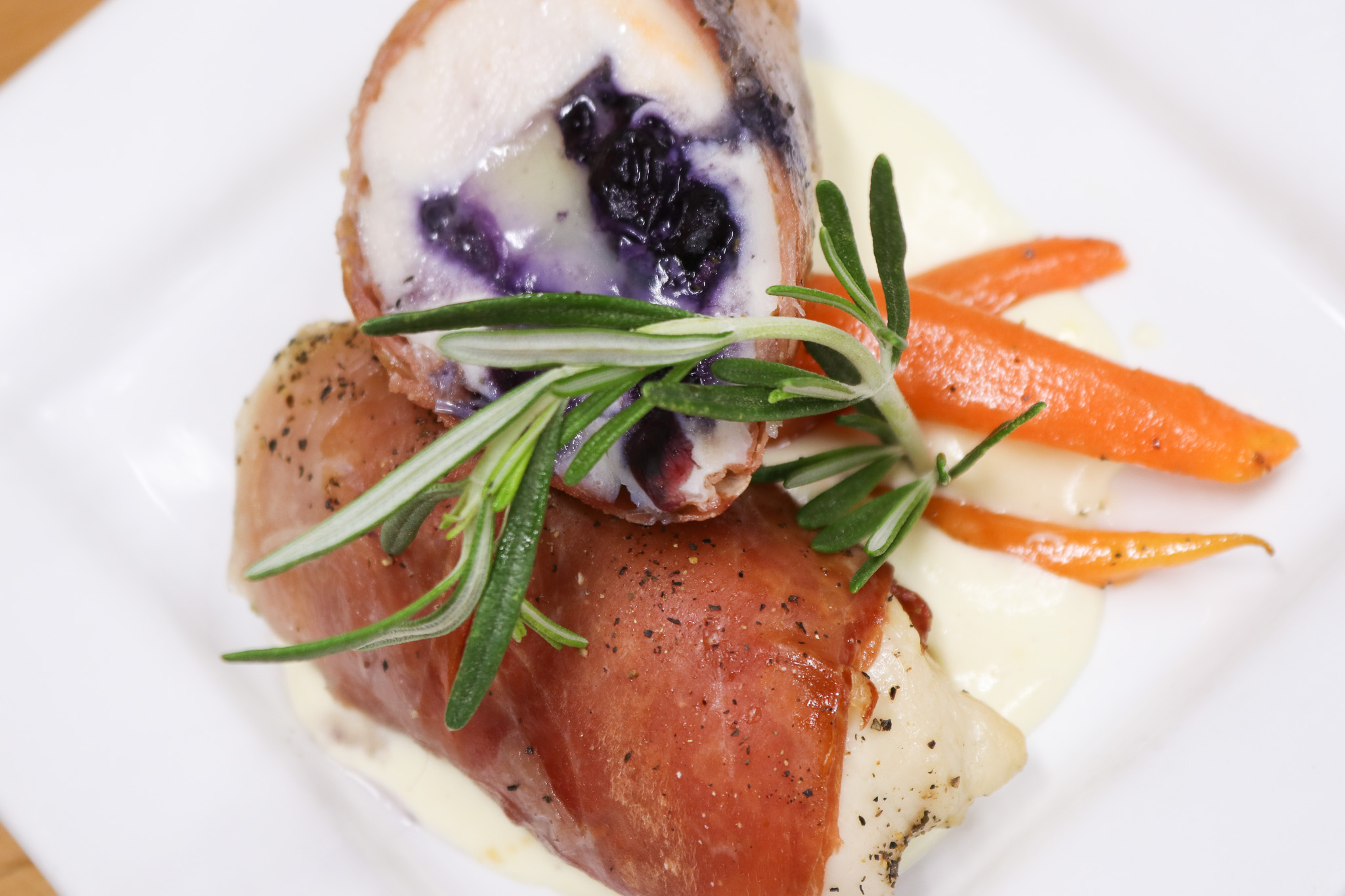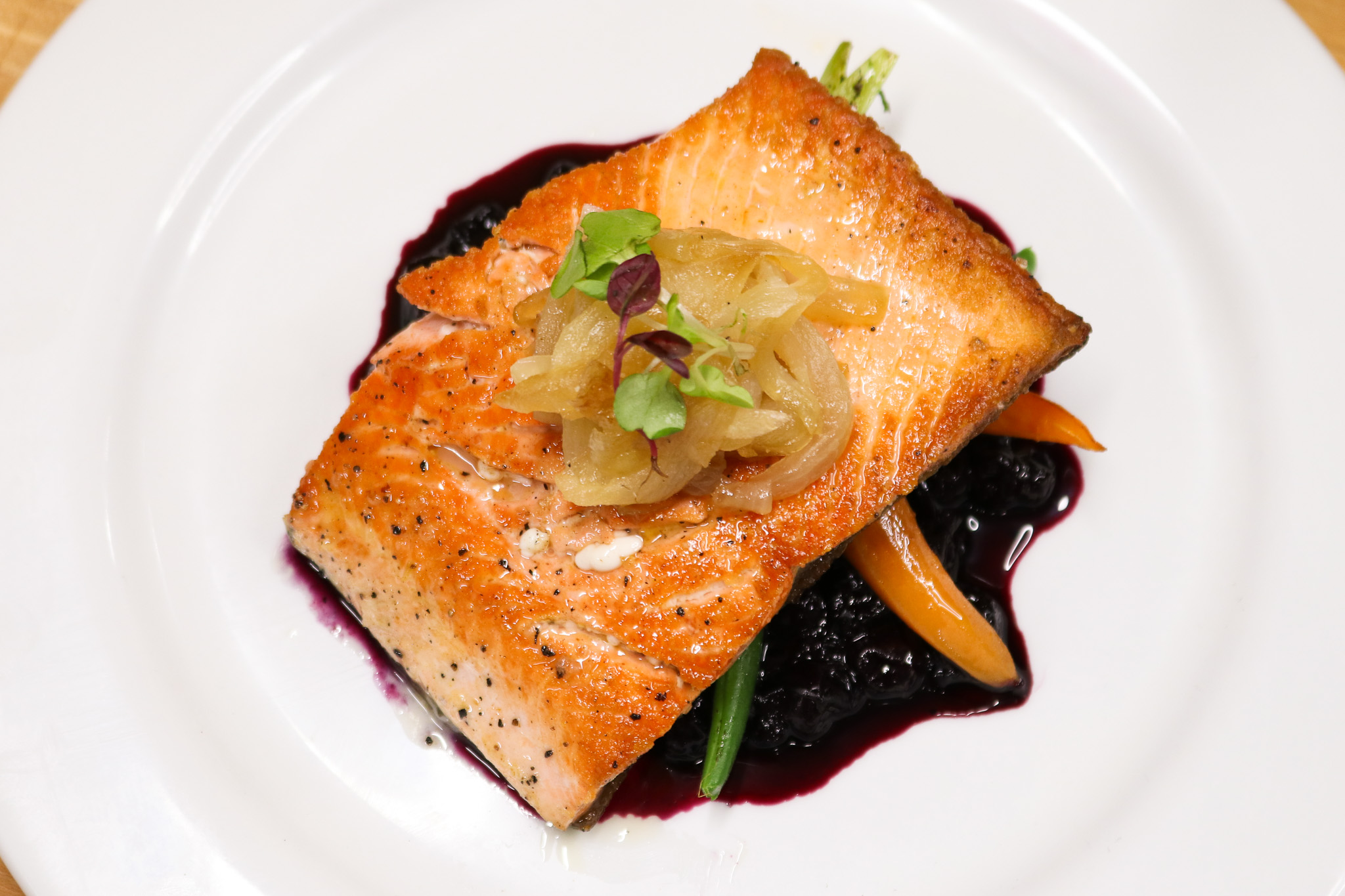 Tenderloin Steak Au Poivre
The most tender cut of beef, mushrooms, brandy peppercorn sauce 
Flank Steak
marinated, grilled, thin-sliced, chimichurri
Coulotte Steak
top sirloin cap steak, marinated, caramelized onions 
Lemon Salmon
lemon basil butter, signature seasoning
Salmon NW
caramelized onions, blueberry chutney
Molasses Glazed Salmon
sweet corn relish
Seasonal Fish
fresh fish with varying preparations, please inquire about what is currently available
Wild Ocean Prawns
split-shell on white prawns, lemon basil butter, baked 
 Seared Tofu
wilted spinach, sun-dried tomato, garlic, wine, lemon, smoky tomato agrodolce
Orange Marinated Chicken
whole thigh, orange-cilantro sauce
Herb Marinated Chicken
whole thigh, house-made herb oil
Smoked Chicken Thighs
brown sugar-chili rub, house made BBQ sauce 
Fontina Stuffed Chicken Breast
macerated blueberries, fresh herbs, prosciutto wrapped
Apple Capital Chicken
boneless, skinless breast, local apples, wild mushroom mix, shallot, sherry, cream
Chicken Piccata
lemon, caper, garlic, mushroom, onion, white wine, parsley
Boneless Pork Loin
roasted, dark cherry and cracked pepper demi-glace
Pork Chop
bone-in, seared, seasonal fruit glaze
Seared Duck Breast
pomegranate demi-glace

Fresh Baked Bagels (Toaster available)
Sweet & Savory Cream Cheese
Breakfast Quiche (Vegetarian Options)
Breakfast Casserole (Vegetarian Options)
Buttery Croissants
Flavored Greek Yogurt
Granola
Assorted Fruit Tray 
Boxed Lunches
Includes a sandwich or wrap with salad.
Additional side options are chips, pasta salad, and a cookie.
Grilled Chicken Pesto
Italian Cold Cuts
Turkey & Provolone
Ham & American Cheese
Seasonal Veggie
Caprese
Chicken Caesar Wrap
Roast Beef & Cheddar 
Mac & Cheese
Pasta in Cheese Sauce, Marinara, or Pesto
Elote (Mexican Street Corn)
Seasonal Roasted Vegetables
Brussels & Bacon
Pesto Parmesan Green Beans
Rice Pilaf
Mashed Potatoes – Garlic, Lemon Pepper, or Pesto
Herb Roasted Fingerling Potatoes
Potatoes Au Gratin
Potato Salad
Macaroni Salad
BBQ Baked Beans
Heirloom Caprese
buratta, basil, extra virgin olive oil, balsamic 
Caesar
romaine hearts, traditional dressing, parmesan, garlic crouton
Garden Salad
spring mix, tomato, cucumber, banana pepper, choice of dressing  
Beet & Arugula
goat cheese, pickled red onion, candied walnut, honey thyme dressing, balsamic 
Chopped Antipasta
romaine, arugula, assorted salumi, cheese and Italian vegetables, Italian dressing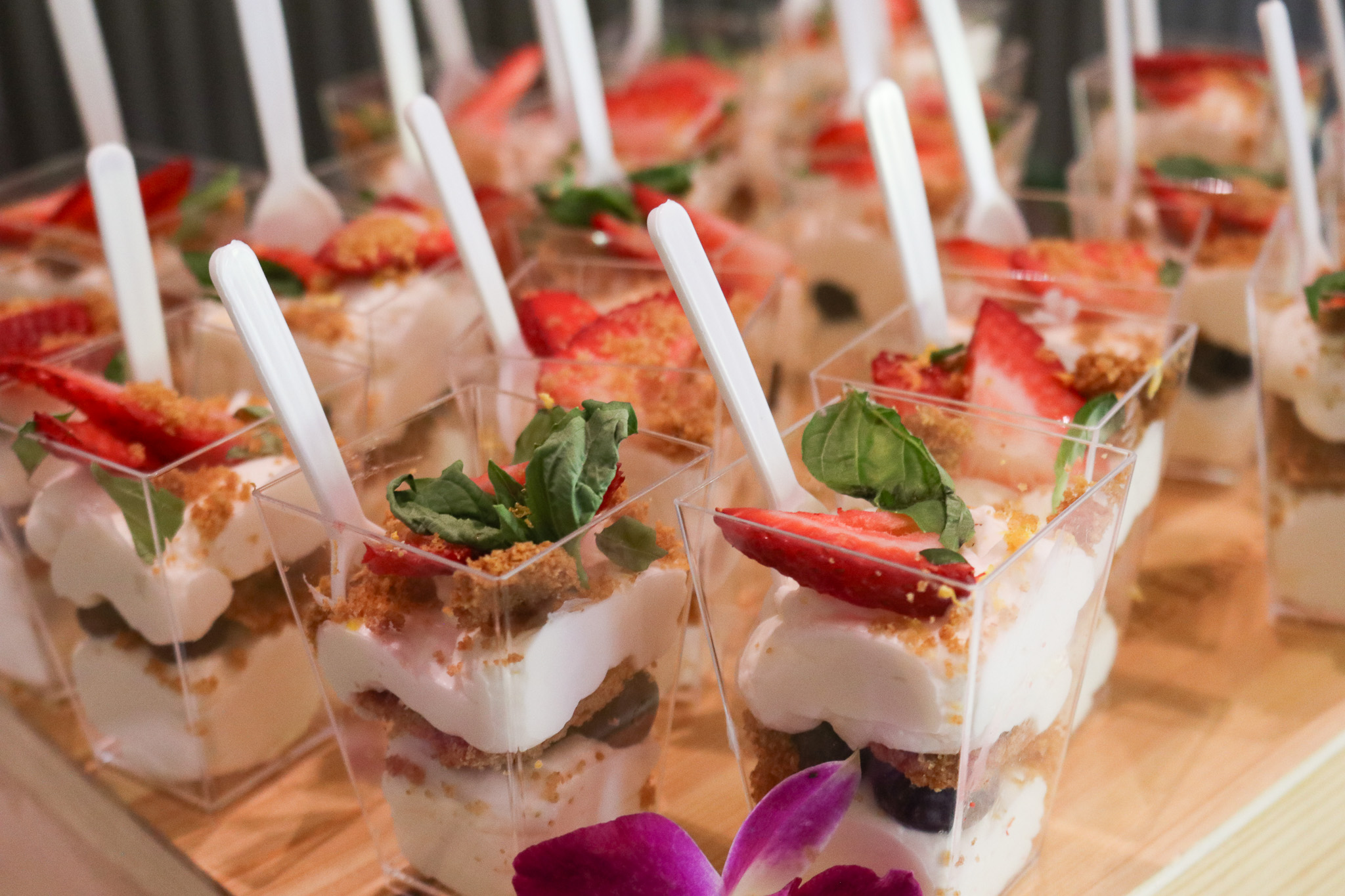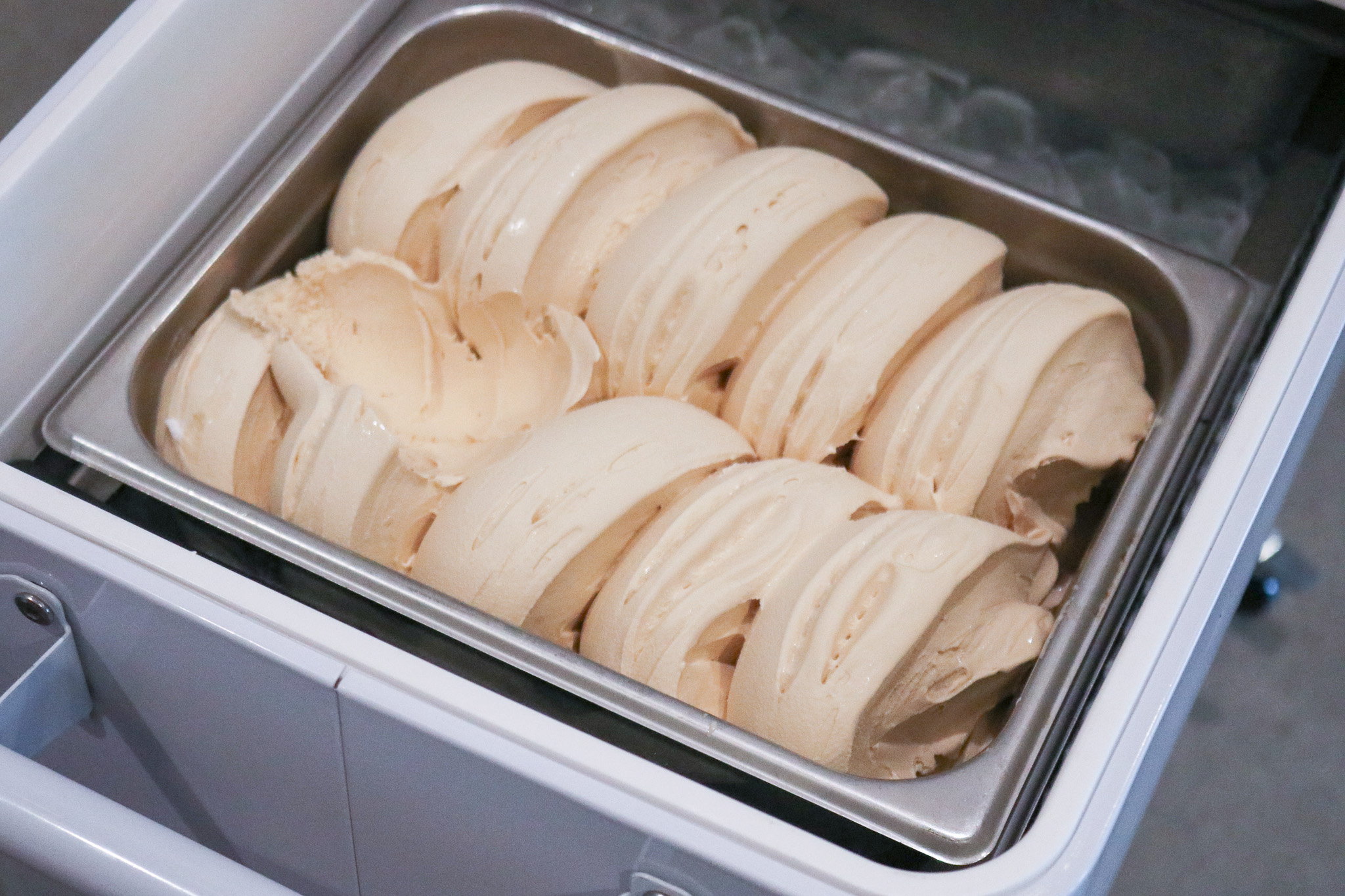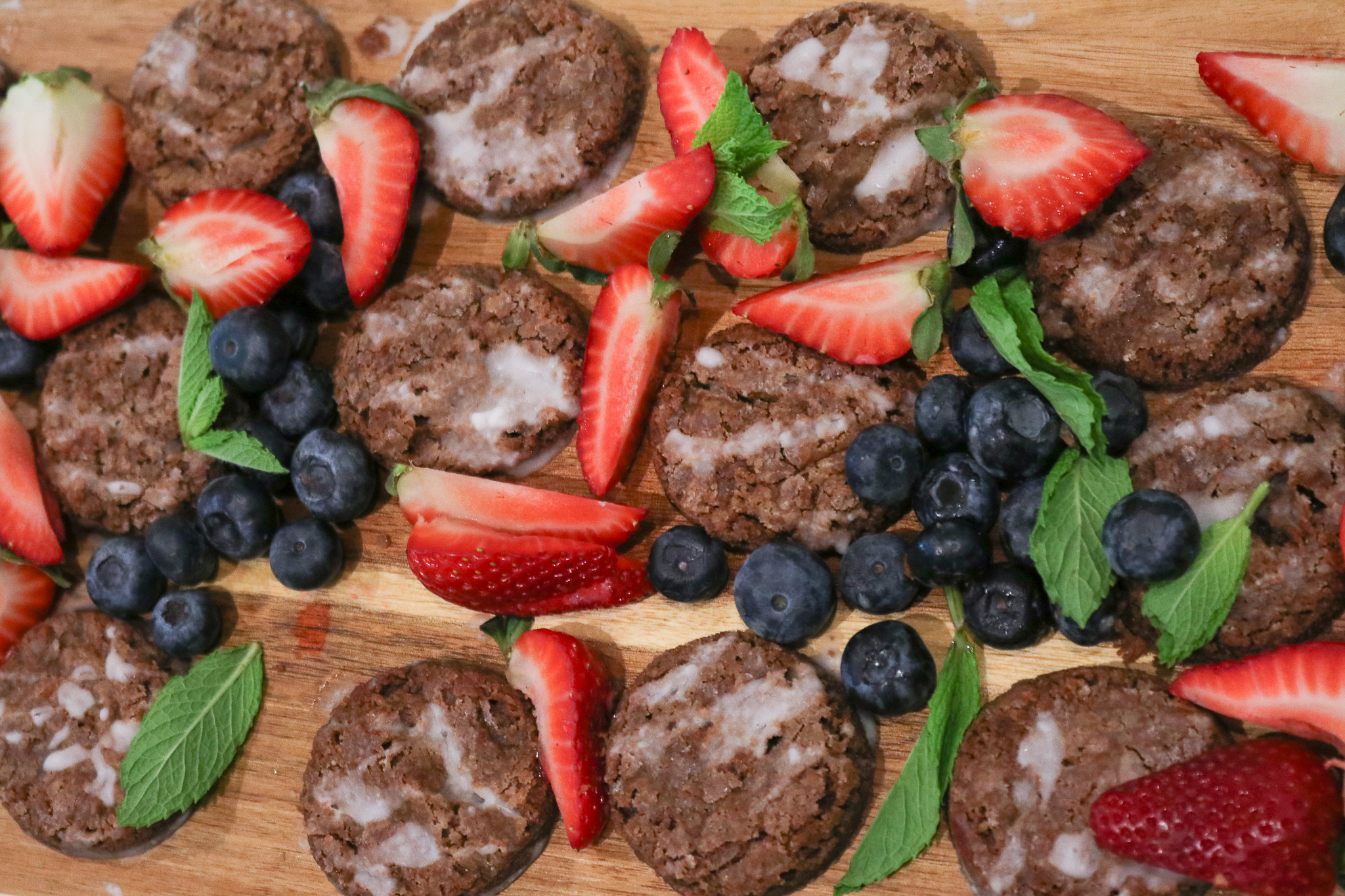 Seasonal Panna Cotta
Tiramisu
White Chocolate Raspberry Cheesecake  
Chocolate Olive Oil Brownie Bites
Assorted Cookie Bar
Cheesecake Shooters
MON – FRI
8:00 AM - 4:00 PM
Drop Us a Line
Don't be shy. Let us know if you have any questions!